Former Senior Army Officer to Lead the Culturecast Agency's expansion into DC
(New Orleans, LA) August 28, 2015 – Culturecast Agency, a full service marketing and advertising firm, announced that Army Major Dean J. Dominique has now joined the team as the Senior Account Executive for the DC Metro Region. In this role, he will lead the way in delivering Culturecast Agency services to the nation's capital.
Culturecast Agency is a full service marketing, advertising, and IT firm based in the Greater New Orleans area with clients locally as well as in the Dallas and Washington DC markets. The firm is organized into five departments: Creative Services, Information Technology, Marketing Research, Marketing Education/Training, and Sales/Development. Culturecast Agency boasts a dynamic team of marketing, advertising, and technology experts with Fortune 500 leadership experience, entrepreneurial and business ownership success, and proven track records in all areas of the firm's service offerings.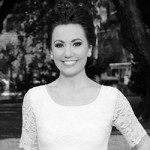 Dominique joins Culturecast Agency from the Department of Commerce where he serves as a Strategic Planning Project Manager in the U.S. Patent & Trademark Office. "Dean's experience, both in government and as a hands-on military leader, makes him ideal to head up our expansion to the DC metro area," said Laura Valenti, the agency's Director for Marketing Research and Education. "He brings years of experience and his ideas will help us continue to expand nation-wide. We're excited to have him contribute to our unbelievable success."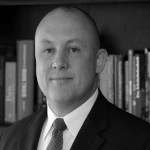 Major Dominique is an award winning author who recently published "One Hell of a War: Patton's 317th Infantry Regiment in WWII". Dean graduated Summa cum Laude from Regis University and earned his Master's Degree from Louisiana State University. He retired from the Army after twenty-one years and two combat tours in Afghanistan and Operation Desert Storm. His military experience includes completing both airborne and ranger training. Dean is now living in Virginia with his beautiful wife Elizabeth and their two wonderful children, Taylor and Nicholas.