(Dallas, TX)April 25, 2016 – Duggan Noriega, PC has partnered with Culturecast Agency, a full service marketing and advertising firm in New Orleans, LA, to enhance their reach and online opportunities with a new web site. The new site, located at UptownEsquire.com, features new branding, modern new design elements, and state of the art features. The design focuses on usability, making it easy for any user to find and understand the new law firm's practices and personality. The features of the site are geared towards making it easier for a user to get in touch with the lawyers of Duggan Noriega, PC, in order to increase lead generation and streamline their intake process.
Culturecast Agency is a full service marketing, advertising, and IT firm based in the Greater New Orleans area with clients locally as well as in the Dallas and Washington DC markets. The firm is organized into five departments: Creative Services, Information Technology, Marketing Research, Marketing Education/Training, and Sales/Development. Culturecast Agency boasts a dynamic team of marketing, advertising, and technology experts with Fortune 500 leadership experience, entrepreneurial and business ownership success, and proven track records in all areas of the firm's service offerings.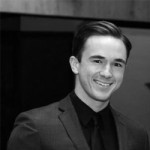 Jonas Dominique, Culturecast Agency Creative Director and Principal, states that Culturecast is very proud of this new site launch. "Jaime Duggan and Jose Noriega are very successful young lawyers who are extremely involved within their communities ," said Dominique. "When working with high profile clients such as these, it's very important to deliver something that not only meets their business needs in functionality and branding, but also that properly represents their image as energetic, engaged, and accomplished leaders in their community and field." Jonas Dominique led the design work for this project, in partnership with Jarrod Freeman from AltRte, one of Culturecast Agency's Creative Partners in Dallas.
About Duggan Noriega, PC
Duggan Noriega, PC is a boutique law firm that actively serves the DFW community.  In Collin, Dallas, Denton, Kaufman and Tarrant counties, Duggan Noriega, PC, provides legal representation and advice to clients facing a range of legal concerns including Family Law, Criminal Law and LGBT specific issues.  Our office represents clients throughout Texas; however, mainly throughout the DFW area.  Our method of representing clients is to aggressively advocate for each client, actively taking into account each client's specific desired outcome and approach to each case.  When you need an attorney, you want an attorney who understands the sensitive nature of the issues while advocating on your behalf.