Culturecast Agency recognized for excellence in SEO and Web Design by agencyList

Agency List is a carefully curated list of the top advertising, design and marketing agencies in New Orleans and surrounding areas. Also listed are useful education, career and professional resources. Agency List is a professional resource to help businesses, students and industry professionals find the top advertising agencies in every major market across the country. In addition to ad agencies, Agency List also provides fast clutter-free access to the top SEO companies, web design firms, digital marketing agencies, video production shops, universities, job placement resources, industry associations and professional communities. If you know of an agency we have not yet listed please submit it to our team for review.
On 8/24/2016, agencyLIST named Culturecast Agency to be included as one of the top agencies in Web Design and SEO services in the New Orleans area. The list can be found at http://agencylist.org/new-orleans.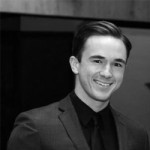 "We have been working very hard to offer quality services to our clients. We have built a strong working relationship with our clients based on trust, friendship, and mutual interests. Because of this, our web design services are aligned with our clients' goals, and or SEO practices are remarkably straightforward and not deceptive (something uncommon in SEO these days). We are very proud to be included in the top agencies in New Orleans by Agency List. This resource is invaluable to anyone in need of these types of services. Finding a trustworthy and quality marketing partner can be very confusing now more than ever. With Agency List, the vetting process has been started for you! We will definitely recommend for our clients to seek services when needed from the agencies featured on Agency List. We know they can be trusted!"
About Culturecast Agency
Culturecast Agency is a full-service marketing, advertising, and IT firm based in the Greater New Orleans area with clients locally as well as in the Dallas and Washington DC markets. The firm is organized into five departments: Creative Services, Information Technology, Marketing Research, Marketing Education/Training, and Sales/Development. Culturecast Agency boasts a dynamic team of marketing, advertising, and technology experts with Fortune 500 leadership experience, entrepreneurial and business ownership success, and proven track records in all areas of the firm's service offerings.
Top Agencies In New Orleans