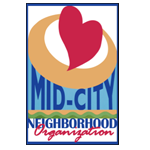 Culturecast Agency has signed on as the newest business member of MCNO, the neighborhood organization of Mid City in New Orleans. Culturecast hopes to partake in community investment, participate in community events, and network with new potential partners and customers. Culturecast recently moved into the Mid City area in new Orleans, located the headquarters including creative and IT operations. Marketing Research and Education are located in the company's founding city of Houma, LA, while Development has expanded to Washington DC and Dallas. Headquarters staff recently attended the Mid City Block Party to meet other MCNO patrons, engage with other locals, and spread the word about this new Marketing and IT agency in town!
Membership in MCNO helps to fund activities that improve and revitalize Mid-City and New Orleans as a whole. Members enjoy a preferred status the organization's monthly "MCNO Mixer" events around Mid-City, where MCNO residents come together to meet, greet, and exchange thoughts about their neighborhood. Other programs touted by the neighborhood organization include security camera reimbursements, blight reporting and resource advocacy, and micro-local news reporting through newsletters and blogs.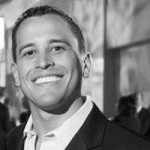 "We are excited at the opportunity to engage with our neighbors. We care about this community, and just because we're new doesn't mean we're not invested. We're laying down roots. Our clients know they can trust us to be here for the long haul, and one way we're showing that is by partnering with MCNO," says Technology Director Calen Bedford of Culturecast Agency. "Through civic engagement, we are showing that our actions meet our words. We are an active and contributing part of our new community, and we are positive this will be a mutually beneficial relationship."
Culturecast Agency is a full service marketing, advertising, and IT firm based in the Greater New Orleans area with clients locally as well as in the Dallas and Washington DC markets. The firm is organized into five departments: Creative Services, Information Technology, Marketing Research, Marketing Education/Training, and Sales/Development. Culturecast Agency boasts a dynamic team of marketing, advertising, and technology experts with Fortune 500 leadership experience, entrepreneurial and business ownership success, and proven track records in all areas of the firm's service offerings.