Jonas Dominique and Laura Valenti Present "Social Capital: The Community Bottom Line"
HOUMA, LA, October 8, 2015– Leadership St. Mary has chosen Jonas Dominique and Laura Valenti, both Principals with Culturecast Agency, as speakers for their retreat being held at Lumen Cristi on November 7, 2015. The dynamic duo will unveil "Social Capital: Our Community Bottom Line" as the newest workshop being offered by Culturecast Agency to businesses, groups, and conventions. The workshop is the first in a 3-part series that will help participants understand, increase, and profit from their ability to grow and leverage relationships. Participants will also expand on their understanding of how these relationships affect their community.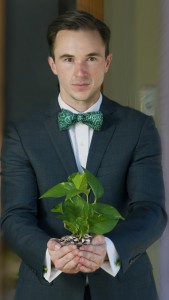 "When we started The Young Professionals of South Louisiana a few years ago, community organizations began to demand a lot of our time, energy, and unique skill sets. We felt as though we were
[politely] being pulled and tugged from every direction," states Jonas Dominique, Creative Director at Culturecast. "It was because of this experience that we decided to develop this workshop. By understanding how to assign value to and prioritize your community investment, you and your community both reach optimal returns. Networking and involvement should be managed, organized, and calculated just as you would with finances."
Leadership St. Mary board member and one of the five original steering committee members who founded the program in their area, Karla Byron, first contacted Dominique and Valenti about speaking at the program. "I wanted Jonas and Laura because they are innovative, motivating, and bring a lot of information to the table," says Byron. "It is essential for our community to have engaged and active young professionals. Jonas and Laura have pioneered this movement in their community, and we would like for them to bring that energy and experience to ours!"
Jonas Dominique is the owner of Roly Poly on Corporate Drive in Houma. In 2012, he founded The Young Professionals of South Louisiana, an organization which creates leadership, networking, and service opportunities for young professionals in the bayou region. Since then, he has grown Culturecast Agency from a small social media firm to a full service advertising, marketing, and IT firm with representative in Dallas, New Orleans, and Washington DC.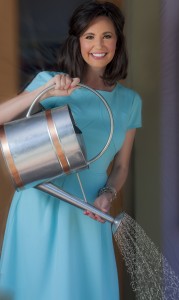 Laura Valenti is a marketing professor at Nicholls State University and holds the John C. Daigle Endowed Professorship for directing the university's free enterprise program, LEAD. She's a professor, business woman, philanthropic volunteer, published academic, Mrs. Louisiana International 2013, wife of a professional firefighter, and mother of two little babes. Laura has over fifteen years of corporate experience, and a nonprofit organization, SHE-Selling, that she uses as a platform to produce personal selling workshops around the community. Laura also writes a monthly personal selling column for WHAT NOW Magazine.
MORE INFORMATION:
Leadership St. Mary promotes diversity and expands awareness by recruiting candidates from all sectors of the parish: business, public agencies, nonprofits, education, and other professions.  Each applicant, if accepted, must commit to participate in the 2-year program. The first year, the applicant must attend the monthly all-day sessions, which present varied approaches to the issues facing every community. Group members share their ideas and learn from each other's experiences, as well as participate in exercises, field trips, and presentations by local leaders. After completion of the all-day sessions, participants graduate from Leadership St. Mary. During the second year, the graduating class completes a class project they selected based upon their learning experiences during the previous year.
Culturecast Agency is a full service marketing, advertising, and IT firm based in the Greater New Orleans area with clients locally as well as in the Dallas and Washington DC markets. The firm is organized into five departments: Creative Services, Information Technology, Marketing Research, Marketing Education/Training, and Sales/Development. Culturecast Agency boasts a dynamic team of marketing, advertising, and technology experts with Fortune 500 leadership experience, entrepreneurial and business ownership success, and proven track records in all areas of the firm's service offerings.
If you would like more information about this topic, please contact Jonas Dominique at 504-812-1214 or email at service@culturecastagency.com.