Dallas Top 10 Women In Business Partners with Culturecast Agency
(Dallas, TX) January 5, 2016 – Solender|Hall Commercial Real Estate has partnered with Culturecast Agency, a full service marketing and advertising firm in New Orleans, LA, to bring new life to their online presence with a new web site. The new site, located at the same url of SolenderHall.com, features the same quality of branding that Solender|Hall clients have come to expect, while bringing the brand's web presence up to date with modern styles and features.
Culturecast Agency is a full service marketing, advertising, and IT firm based in the Greater New Orleans area with clients locally as well as in the Dallas and Washington DC markets. The firm is organized into five departments: Creative Services, Information Technology, Marketing Research, Marketing Education/Training, and Sales/Development. Culturecast Agency boasts a dynamic team of marketing, advertising, and technology experts with Fortune 500 leadership experience, entrepreneurial and business ownership success, and proven track records in all areas of the firm's service offerings.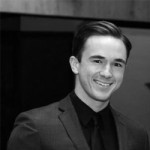 Jonas Dominique, Culturecast Agency Creative Director and Principal, states that Culturecast is very proud of this new site launch. "Eliza Solender is one of Dallas' most reputable businesswomen," said Dominique. "She took a chance on us, and we were more than happy to do everything possible to produce an amazing site for such a giving person."
About Solender Hall Commercial Real Estate
Since 1991, Solender/Hall has been specializing in the representation of small and medium sized companies and nonprofit organizations in the North Texas area. Find out more at www.solenderhall.com or by calling 214.265.8200.