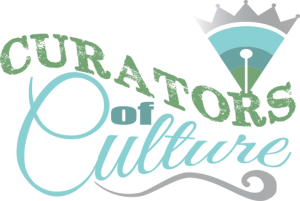 Meet the Curators of Culture: Culturecast Agency's family of Authors. These creative and intellectual artists of the written language are leaving their footprint on our world in many forms. Blogs, Novels, Text Books, Magazines, you name it- they're doing it! But what inspires them? What's their creative process? How do they continue to come up with new content in a market that seems oversaturated? We'll explore all of these questions and more. Each monday, we'll feature a new author from either our team at Culturecast or from our wonderful client list. Stay tuned and meet the Curators of Culture each week!
Meet Eliza Solender, President of Solender|Hall, Inc.
Eliza Solender is the President of Solender/Hall, Inc., a commercial real estate and consulting company in Dallas, TX. The company was founded in 1991 and specializes in assisting corporations and nonprofit organizations buy, sell, lease, manage and finance commercial real estate. Eliza is the author of numerous articles on commercial real estate and organizational communication, and a frequent speaker on commercial real estate, corporate board development and corporate social responsibility. She developed and leads the prestigious Real Estate 101 Course for The Real Estate Council. She also writes a popular real estate blog for D CEO (D Magazine). Her extensive experience in leadership and community involvement can be found at her website, www.solenderhall.com, a site that was created, designed, and is now hosted by Culturecast.
"Typically I bounce the ideas around with my husband when we are taking one of our 4 mile walks around the neighborhood."
"I have been writing articles since 1996 for various publications related to non-profit organizations.  My primary topics focus on real estate related issues.  Currently I write a blog for D Magazine's DCEO D Real Estate Daily.  I has given me an opportunity to discuss a wide range of issues related to the commercial real estate industry."
As a blogger, Eliza expanded on what motivates her current publications. "I write about issues that I believe need attention and are not typically covered by traditional real estate professionals or non-profit executives.  Writing allows me to voice my concerns, sometimes correct information that contradicts long held beliefs (like landlord's do NOT receive any tax deductions for leasing space to non-profits for free or at a reduced rental rate), and examine  important issues from what I hope is my unique perspective.
With blogs, impact can be measured a lot more accurately and is much more visible than with some other forms of publication. With a magazine, one may not have access to the traffic data or bounce rates that an online publisher can measure. If Eliza writes a hard-hitting piece, the feedback and traffic will increase and the story will be featured more visibly on the site. "I get lots of feedback from my work," says Eliza. "The piece I wrote for DCEO called the 'Millionaire Broker in the Office Next Door' generated a lot of responses.  It was one of the most read blogs on the site and was featured in their written publication as well.  A number of people told me it changed their life!"
Every writer has a method to creating their art. When asked how she keeps it all flowing, Eliza replied, "I keep a file of topic ideas.  Typically I bounce the ideas around with my husband when we are taking one of our 4 mile walks around the neighborhood.  Usually I write the first draft Sunday afternoon, revise it on Monday after my husband reviews it, revise it again, and then send it off."
The writing never stops for a blogger, as the internet is constantly updating and moving forward. "I am always thinking about the next blog.  The bad news is that it has reduced my writing for other publications." Blogs are all about content. New content is needed at an insatiable rate. This explains why it is important that the writers in blogs also be experts in their field. This allows for Eliza to generate topics based on her knowledge of her industry and it's intricacies.
When asked what motivated her to add "writer" to her endless list of titles and accomplishments, Eliza described her first big publication. "I wrote my master's thesis on the impact of physical attractiveness in the courtroom.  My mother was a law professor at Southern Methodist University.  We took the thesis and adapted it for publication in two law journals.  It was so much fun seeing it published I got hooked on writing."
Culturecast Agency is proud to partner with Eliza Solender as she is a woman of integrity who wears many hats. "When we were designing her web site, we didn't need to conceptualize much. Her vision is so vivid and her messaging is already so clear, we simply took her ideas and made them happen.," says Jarrod Freeman, Solender|Hall's Account Executive with Culturecast Agency.
Upcoming Featured Authors