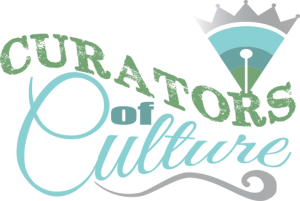 Meet the Curators of Culture: Culturecast Agency's family of Authors. These creative and intellectual artists of the written language are leaving their footprint on our world in many forms. Blogs, Novels, Text Books, Magazines, you name it- they're doing it! But what inspires them? What's their creative process? How do they continue to come up with new content in a market that seems oversaturated? We'll explore all of these questions and more. Each monday, we'll feature a new author from either our team at Culturecast or from our wonderful client list. Stay tuned and meet the Curators of Culture each week!
Meet Major Dean J. Dominique (US Army Retired), Senior Account Executive for Washington DC and Principal at Culturecast Agency, and Strategic Planning Project Manager at the U.S. Patent & Trademark Office.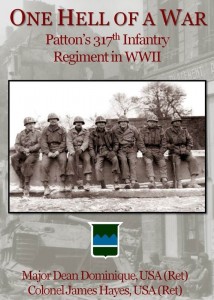 Dean Dominique is the Author and Editor of "One Hell of a War: Patton's 317th Infantry Regiment in WWII."
Submitted for the Pulitzer Prize and the Library of Virginia Literary Award.
All proceeds from this book are donated to programs that directly support America's Wounded Warriors.
Major Dean J. Dominique (US Army, Retired) is an award winning author who recently published "One Hell of a War: Patton's 317th Infantry Regiment in WWII" . Dean graduated Summa cum Laude from Regis University and earned his Master's Degree from Louisiana State University. He retired from the Army after twenty-one years and two combat tours in Afghanistan and Operation Desert Shield/Storm. His military experience includes completing both airborne and ranger training. Dean He is now living in Virginia with his beautiful wife Elizabeth and their two wonderful children, Taylor and Nicholas.
"I feel this is my way to give back to those who have fought for and defended this great nation of ours."
When speaking about his motivation to become a novelist and professional author (both of articles and administrative works), Dean spoke of both personal and literary inspiration. "For the book, the short answer is my Grandfather.  He served in WWII and died before I was born because of a drunk driver.  It wasn't until my aunt found a Bronze Star Certificate that we realized he was an infantryman assigned to the 317th Infantry Regiment as an infantryman (his discharge papers leads one to believe he was a truck driver)."
"The biggest inspiration in writing my book was We Were Soldiers Once… And Young by the late Lt. Gen. Harold G. Moore (Ret.) and war journalist Joseph L. Galloway.  When I was stationed in Colorado, he came on base and spoke about his experiences in Vietnam.  I was able to meet him later and get him to autograph the book."
"When I started researching the 317th, I found that not a lot was written about the unit, even though, to paraphrase Colonel Hayes, the 317th accomplished a great deal under General Patton's command in WWII, including being one of the first regiments to arrive at the Battle of the Bulge after the German attack.  I felt it was a story that needed to be told, not only for the men who served but also for the friends and family members so we would get to read the stories and know what WWII was like for the men who fought it."
Dean went on to discuss his other forms of writing. "For articles, I like to write about my passions.  When I was in the Army I wrote a number of professional articles, to include a handbook that has been credited with saving lives on the battlefield and even earned an award from the Center for Army Lessons Learned."
As a published award-winning author, Dominique suggests that his book is more than just a good read or a historical reference. He sees that this book has a direct impact on the veterans in need. "I feel this is my way to give back to those who have fought for and defended this great nation of ours.  When the book was published, I talked it over with my wife whose late father was a Navy veteran. We decided that we should donate all of the proceeds to charities that support wounded warriors. We felt it was another avenue to help give back to those who have sacrificed so much for us all. I have had contact with numerous family members who have shared their stories with me.  Most memorable were Past National Commander of the Military Order of the Purple Heart whose brother was killed in WWII. I participated in an open house for a local charity that is building a retreat to get wounded warriors and their families away from the hospital for a chance to rest and relax.  It was an amazing experience to be able to not only help out but meet all the people who came out to support it.  I met a pilot who flew the P51 Mustang in WWII and also flew combat missions in Korea and Vietnam. There were veterans from every modern conflict the US has participated in.  My daughter was with me and I think that it made her appreciate the sacrifice and service of our veterans. In the end, the book sales have helped raise money to help wounded warriors. That's the best part about writing this book is knowing that it's doing some good."
One would think that there's some strict regimen to a retired Army officer and ranger's writing process. Major Dominique says it's mostly just about getting the idea down first. "I like to just sit down and write in order to just get it all down on paper.  I will then go back and edit, re-edit, edit the re-edit and then edit it again.   Then I'll edit it one final time."
So what can we expect to see next from Major Dominique? It looks like a travel related piece. "I'd like to start writing about my travels across Europe. During the six years stationed overseas, we were able to travel to over 25 European countries."
Dean Dominique joined Culturecast Agency in August 2015. His involvement, guidance, mentorship, and experience have been crucial to the growth and success of this young firm from a growing New Orleans service provider to a sprawling agency into the Washington DC market. He is the catalyst for the agency's expansion into the nation's capital, and he focuses most of his efforts on helping non-profits obtain reasonably priced marketing support to achieve their missions. "When I first met Dean, we were at a crawfish boil in Houma, LA. As he peeled each crawfish, he spoke so eloquently of his experience publishing his first novel and gave such amazing advice to me that I immediately hoped he would one day partner with us at Culturecast Agency," says Principal and Technology Director Calen Bedford.
Upcoming Featured Authors