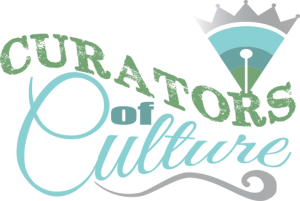 Meet the Curators of Culture: Culturecast Agency's family of Authors. These creative and intellectual artists of the written language are leaving their footprint on our world in many forms. Blogs, Novels, Text Books, Magazines, you name it- they're doing it! But what inspires them? What's their creative process? How do they continue to come up with new content in a market that seems oversaturated? We'll explore all of these questions and more. Each monday, we'll feature a new author from either our team at Culturecast or from our wonderful client list. Stay tuned and meet the Curators of Culture each week!
Meet Laura Valenti, MBA, Marketing Research and Education Director and Principal at Culturecast Agency, and Instructor of Marketing at Nicholls State University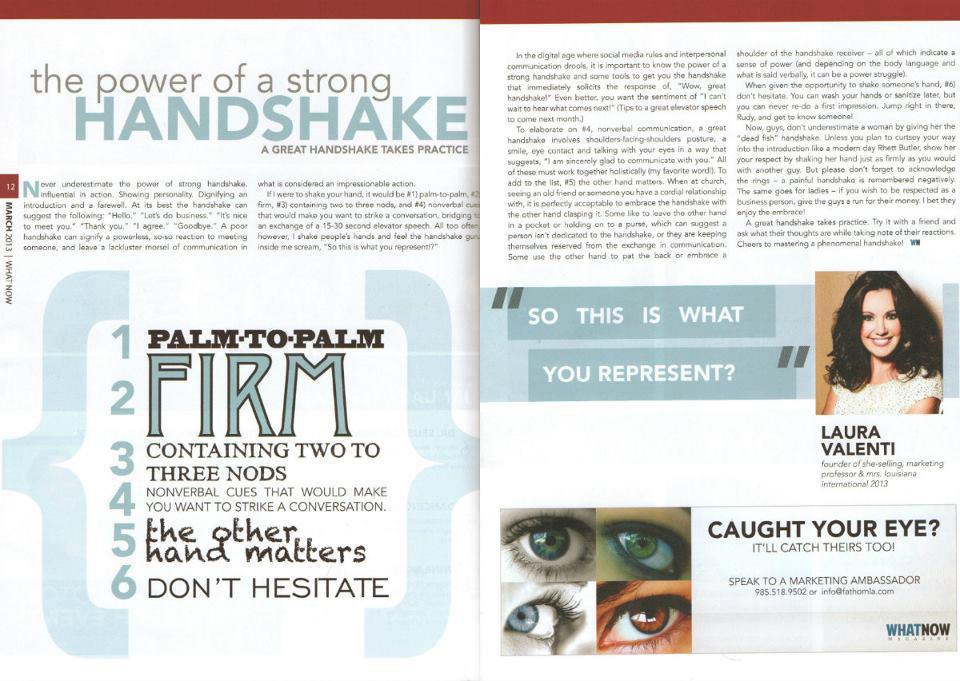 Laura has written for various publications, including her articles in WhatNow Magazine on the topic of personal selling.
Professor, business woman, philanthropic volunteer, published academic, former Mrs. Louisiana, wife of a professional firefighter, and mother of two little babes. Laura "gets"​ what business needs – understanding and educating customers so that organizations create value…eh uh, dollars. Turning corporate experience into academic achievement allowed Laura to utilize her psychology and business degrees from the University of New Orleans to educate, focus and poise her students and small businesses for success. Laura is a marketing professor at Nicholls State University and holds the John C. Daigle Endowed Professorship for directing the university's free enterprise program, LEAD. Laura has over fifteen years of corporate experience, and a nonprofit organization, SHE-Selling, that she uses as a platform to produce personal selling workshops around the community. Presently, Laura is completing her doctoral studies with the University of Liverpool, and researches social media and business school value creation.
"I'd like to think that someone, somewhere reads my work and is challenged to take action, even if the action is a forward-thinking thought toward his/her career.
 "Writing is just plain fun for me," explains Valenti. "It's expressive, choosy and comforting, and you can tell a lot about a person by the words they choose to write with. Think of writing this way: of all the words in the English dictionary (over a million) a person makes a specific selection of those words to communicate a message. As such, 'you can make anything by writing' (C.S. Lewis)."
If you've read the bio for Laura posted above, you've noticed she is a very busy person who wears many hats. This can cause a strain on time but also presents many opportunities to write in different perspectives. "As a professor, I am required to write academic research.  I choose to write on issues that are practiced-based, such as social media in the workplace, the emphasis of professional faculty in a business school, sales tactics by language choice and crisis communication during budget cuts.  Because I hope my work can provide insight toward decision-making, I am motivated by its impact to business and community. For the other items I write, such as information in a course textbook or a local publication's business column, my inspiration is driven by educating young adults on how marketing and personal selling, respectively, can inspire their actions in the workplace."
Why does such a busy, accomplished person start writing professionally to begin with? It seems it would be hard to fit the time into her busy schedule. Laura's inspiration to start down this path stemmed very early in her childhood. "When I was seven, I checked out the book Little Women from the school library.  I chose this book because it was the biggest book in the library, and it was covered in purple binding (my then favorite color).  I didn't realize the impact this book would have on me back then, but reading the words of Louisa May Alcott and her stories intrigued me."
Laura's work on textbook guides directly impacts other professors by giving them a resource for using the information in their teaching. Her column in WhatNow Magazine focused on advice for young professionals. These impacts are direct and intended for the most part. But when asked about her impact on the world as a writer, Laura described her hope for motivation and inspiration. "I'd like to think that someone, somewhere reads my work and is challenged to take action, even if the action is a forward-thinking thought toward his/er career.  For the academic pieces, I hope that organizations and business can make decisions based on my research."
Being an author these days means being fast, efficient, concise, and sometimes a bit messy. Information is expected much sooner than in the past when multiple revisions over long periods of time were possible. When asked about her writing style, Laura says, "I was trained in the 1980's on writing, where outlines and a table of contents provide structure to a written piece of work.  More often than not, I begin with headings and sub-headings, use research to fill the gaps, and align thoughts and opinions with practice from my corporate experience."
"As a follow-up step in all my writing, and probably the most crucial, I review my writing for word choice, flow, and linkage.  I like my writing to "move," as if someone was hearing a story; sometimes this is done with the vernacular chosen or personality injected into my communication."
So what's next for Mrs. Valenti? She's currently pursuing her PhD, growing with Culturecast Agency, and has a few other business dealings in the works. But in terms of being an author, she says it's full steam ahead! "Presently I am working on a second version of a marketing principles textbook as an editor, and five research publications in academic journal articles.  Two of these, I hope, will also be presented at academic conferences next March in the areas of communication and marketing."
Laura Valenti has been an Equity Partner and Principal with Culturecast Agency since 2015, though she has been involved as an advisor and consultant since the company's founding. Her expertise on marketing, personal selling, and professional development are crucial to the success of this growing agency.
Upcoming Featured Authors