Nicholls State University to Offer Social Marketing Class
New Orleans, LA, August 24, 2015– Laura Valenti, Marketing and Education Director and Principle in Culturecast Agency, will be teaching a new class at Nicholls State University on Digital Storytelling and Social Media. This new and interactive marketing course is specifically designed to provide students with insight into the influence of social media, effective social media management and measurement strategies. This will enable students to identify and differentiate among the different types of social media and its integration into an effective marketing plan, practice the art of journaling, creating and managing the social media process, and develop then critically assess components of a social media campaign.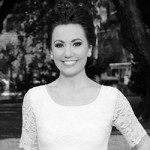 "I just want to enrich lives, build dreams and secure the futures of my students," says Laura Valenti. "My students deserve current, tangible, usable classes taught by industry leaders who know the intricacies of business firsthand." When asked how courses like this one are preparing students, Laura elaborates on the premise of the class, stating that "we have a semester-long, service-learning project where students have taken on the social media marketing of four local businesses. Through academic training, students will learn how to leverage social media communication strategies for organizations, and themselves." Valenti continues, "Social media has forever changed the way organizations market themselves. The marketing landscape has been revolutionized," she says in summary. Topics for the course include the cost of social media, ethical concerns and C-2-C interactivity.
Laura Valenti has been a full time faculty member of the Management and Marketing Department in the College of Business since fall 2010 and is the recipient of the John C. Daigle Endowed Professorship.  She is the Director of the university's free enterprise program, LEAD, and recently received the university's Apple Award for mentorship. She became an equity partner and assumed the Marketing and Education Director position with Culturecast Agency in July 2015.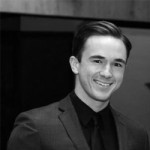 "We started as a social media management firm," recalls Jonas Dominique, Culturecast Agency Principle and Creative Director. "It is one of the most crucial, usable, and affordable mediums for any business or firm to advertise with, and it's very important that it is used effectively, efficiently, and accurately. Nicholls State University is truly a pioneer in offering this course, and we at Culturecast are proud to have one of our own executive team members teaching the marketing leaders of tomorrow using her first hand expertise from the field."
Culturecast Agency is a rapidly expanding full-service marketing and advertising firm based in the Greater New Orleans area servicing clients across the Gulf Coast. Focused on five core service areas, including Creative Services, Information Technology, Marketing Research, Marketing Education/Training, and Sales/Development, the firm is led by a team of marketing, advertising, and technology experts with Fortune 500 leadership knowledge, entrepreneurial and business ownership experience, and proven track records for success in all areas of their practice.
If you would like more information about this topic, please contact Culturecast Agency at (504) 415-0565 or email at service@culturecastagency.com.